Airsoft fields in Florida
We are lucky enough to live in a state where there is plenty of opportunities to get your guns out there and have a good time. There is a multitude of facilities, indoor and outdoor where air soft is played in a controlled and respectful environment. It's good to get out there any chance you can and since we have so many places to choose from in Florida it's good to know which ones are best.

Here are the Top 5 Best Airsoft fields in Florida:
Mudgrunt Airsoft Park:
Location: Sarasota/Bradenton
Admission: $15.00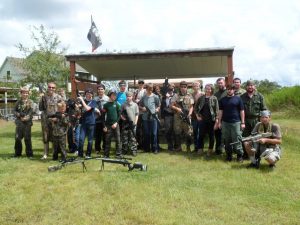 This park is 10 Acres of land with all different kinds of terrains. There's a dense jungle area, a wooded area, an open field and even safe zones for players to play combat. There are 2 sniper towers as well which is awesome. It's a safe place to go because they have referees, and proper eye protection is mandatory. They will be building an Airsoft City soon for more close quarter combat.
Miami Airsoft:
Location: Miami
Admission: $10.00 – $20.00
This facility is the real deal and is a full blown operation. It's a great place for a real enjoyable air soft experience. This place is right in the middle of Miami and is open 7 days a week which is pretty great. They also offer rentals and even incorporated a gun testing range which is so convenient. It makes the facility that much safer for beginners. They also work with experienced trainers and instructors to offer up to date training and effective tactics for the environment. They have classes that range for all level players. It's a large facility as well at about 25,000 feet.
Matrix Tactical Field:
Location: Miami
Admission: $15.00
This facility is also in Miami and is a pro shop. They cater to paintball and skateboarding as well. That makes it a pretty cool and athletic environment. It's 2 and ½ acres of natural landscaping and trees in an outdoor arena. They have bunkers and towers and base area making it a tactical field. You can book the facility for private parties as well. All equipment is sold and rented which is great for new players.
Black Tiger Airsoft:
Location: Tampa Bay
Admission: $10.00
This place is huge with over 40 acres of playable forest. It's an outdoor game of fun. All skill levels are welcome. Enjoy it while it's there because they are said to be finding a new home soon. Big games can take place because they can accommodate 250 players in one game because of the size of the field.
Battalion Airsoft Arena:
Location: Jacksonville
Admission: $15.00 – $20.00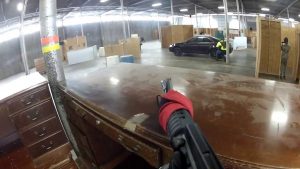 This place has a little bit of everything and is a great facility on many levels. It offers a convenient pro shop so you can buy and rent the equipment. You can ask the pro shop guys questions and get more familiar with the sport. It has an awesome restaurant called the Battalion Canteen as the centerpiece which is great to refuel after an exciting game. They also constantly offer specials and promotions which are great for the regular visitors. They have challenges that you can register for as you get more advanced.
As you can see the air soft community is a large one already and continues to grow. It's exciting that we have all of these places in our backyard to play the sport we love. These locations are all secure and welcome all skill level. You can rent equipment and they have answers to any questions at every single one. Check them out and get hooked on Airsoft!